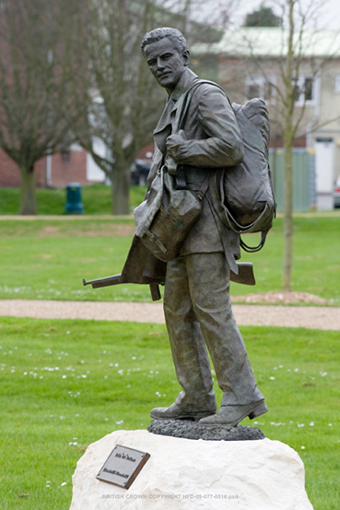 Bronze, Life size
Commissioned by the Army in Credenhill, this life size bronze portrait of Lt Jock Lewes, Welsh Guards, depicts him in North Africa in 1941, where he achieved a legendary reputation for leadership and gallantry. He specialised in sabotage behind enemy lines and is depicted with a packed parachute over his shoulder, holding a Tommy Gun and turning to encourage his followers.
Slung round his neck is a canvas bag containing his Lewes Bombs – his own invention which proved highly successful against aircraft on the ground.
The statue was unveiled by HRH Prince William in November 2009.